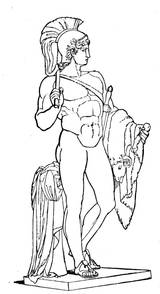 The Aeolians were originally the people of Aeolis, near Iolcus in Thessaly.
Rulers
Cretheus, son of Aeolus
Second reign of Aeson
Jason, son of Aeson
Second reign of Jason
Thessalus, son of Jason
Kingdom Absorbed by the Myrmidons
Ad blocker interference detected!
Wikia is a free-to-use site that makes money from advertising. We have a modified experience for viewers using ad blockers

Wikia is not accessible if you've made further modifications. Remove the custom ad blocker rule(s) and the page will load as expected.