The Argives were originally the inhabitants of Argos but the name later came to refer to all the Greeks.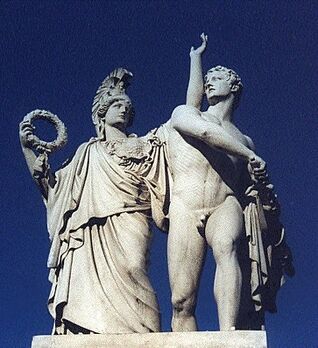 Aegyptiad
Edit
Melampids (One-Third)
Edit
Biaids (One-Third)
Edit
Aegyptiads (One-Third)
Edit
Alector, son of Anaxagoras
Iphis, son of  Anaxaogoras
Sthenelius, son of Iphis, received another third from Amphilochus of the Melampids
Aegyptiads (Restored)
Edit
Sthenelus
​Cylabares, son of Sthenelus, received another third from Cyanippus of the Biaids thus reuniting the kingdom
Orestes, son of Agamemnon and Clytaemnestra, seized the vacant throne of Argos, also king of Mycenae and Sparta
Heraclids
Edit
Ad blocker interference detected!
Wikia is a free-to-use site that makes money from advertising. We have a modified experience for viewers using ad blockers

Wikia is not accessible if you've made further modifications. Remove the custom ad blocker rule(s) and the page will load as expected.