In Basque mythology, Basajaun (plural: basajaunak) is a huge, hairy hominid dwelling in the woods. They were thought to build megaliths, protect flocks of livestock, and teach skills such as agriculture and ironworking to humans. Some theories have arisen as to whether the Basajuanak stories originated out of proto-Basque interaction with the Neanderthals.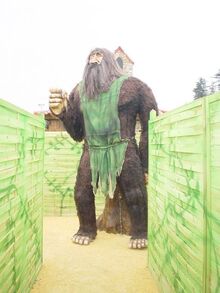 Ad blocker interference detected!
Wikia is a free-to-use site that makes money from advertising. We have a modified experience for viewers using ad blockers

Wikia is not accessible if you've made further modifications. Remove the custom ad blocker rule(s) and the page will load as expected.