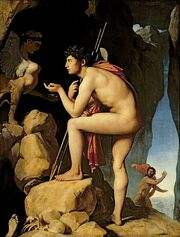 The Boeotians were a peoples of central Greece, to the north of Attica. They were ruled from Thebes and so were also called Thebans.
Rulers
Cadmeids
Cadmus, son of King Agenor of Tyre, brother of Europa and husband of Harmonia (daughter of Aphrodite and Ares), father of Ino/Leucothea and Semele/Thyone, both of whom became goddesses in their own right
Polydorus, son of Cadmus
Nycteids
Nycteus, father-in-law of Polydorus, regent for Labdacus
Lycus, brother of Nycteus, regent for Labdacus
Cadmeids (Restored)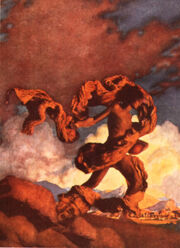 Peneleids
Peneleos, regent for Tisamenus
Cadmeids (Restored)
Tisamenus, son of Thersander

Autesion, son of Tisamenus
Peneleids (Restored)
Damasthicon, grandson of Peneleos (son of Opheltes)
Ptolomaeus, son of Damasthicon
Ad blocker interference detected!
Wikia is a free-to-use site that makes money from advertising. We have a modified experience for viewers using ad blockers

Wikia is not accessible if you've made further modifications. Remove the custom ad blocker rule(s) and the page will load as expected.