Clash of the Gods
is a documental television series from History Channel, that aired only one season premiering on August 3, 2009.
With a total of 10 episodes, the series focused each episode on explaining the heroic and tragic life of various figures from distinct mythologies, including
Thor
,
Zeus
and
Hercules
.
Appearances
Edit
Locations
Edit
Creatures
Edit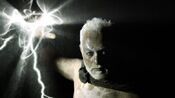 Episode 1: Zeus
The first episode aired on August 3, 2009. The episode centers on the life of the king of the greek gods, Zeus.
Episode 2: Hercules
Episode 3: Hades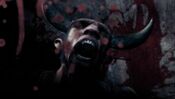 Episode 4: Minotaur
This episode focuses on the Minotaur, the product of an unnatural courtship between the wife of King Minos and a bull, and how it was eventually slain.
Episode 5: Medusa
This episode focuses on Medusa, the hideous snake-haired Gorgon who started life as a beautiful priestess and became a monster as punishment for being raped by Poseidon and how she eventually met her end.
Episode 6: Odysseus: Curse of the Sea
Episode 7: Odysseus's Warrior's Revenge
Episode 8: Beowulf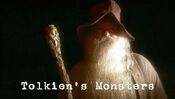 Episode 9: Tolkien's Monsters
The ninth episode of the series, features the creatures and mythos created by famous fantasy writer J.R.R. Tolkien.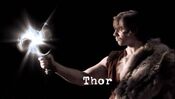 Episode 10: Thor