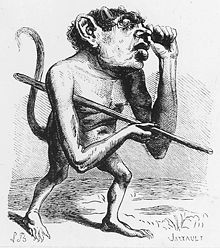 Ronové (also Ronove, Roneve, Ronwe) is a Marquis and Great Earl of Hell, commanding twenty legions of demons.
He is described as a monster holding a staff, without detailing his appearance. He is also described as taker of old souls; often coming to earth to harvest souls of decrepit humans and animals near death.
He teaches Rhetoric, languages, and gives good and loyal servants and the favour of friends and foes.
Gallery
Ad blocker interference detected!
Wikia is a free-to-use site that makes money from advertising. We have a modified experience for viewers using ad blockers

Wikia is not accessible if you've made further modifications. Remove the custom ad blocker rule(s) and the page will load as expected.