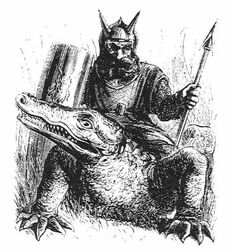 Sallos, also Saleos or Zaleos is a mighty Great Duke of Hell, ruling thirty legions of demons.
He is depicted as a gallant and handsome soldier, wearing a ducal crown, and riding a crocodile.
Sallos is of a pacifist nature, and causes men to love women and women to love men.