Ad blocker interference detected!
Wikia is a free-to-use site that makes money from advertising. We have a modified experience for viewers using ad blockers

Wikia is not accessible if you've made further modifications. Remove the custom ad blocker rule(s) and the page will load as expected.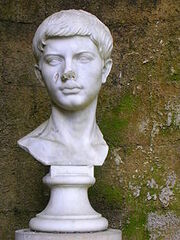 Publius Vergilius Maro
, called
Virgil
was an ancient Roman poet who wrote the
Aeneid
, the tale of
Aeneas
and his founding of a lineage that would culminate in
Romulus
and
Remus
, the founders of Rome. He also appears in the
Divine Comedy
, by Dante Alighieri, acting as Dante's guide through the Underworld.